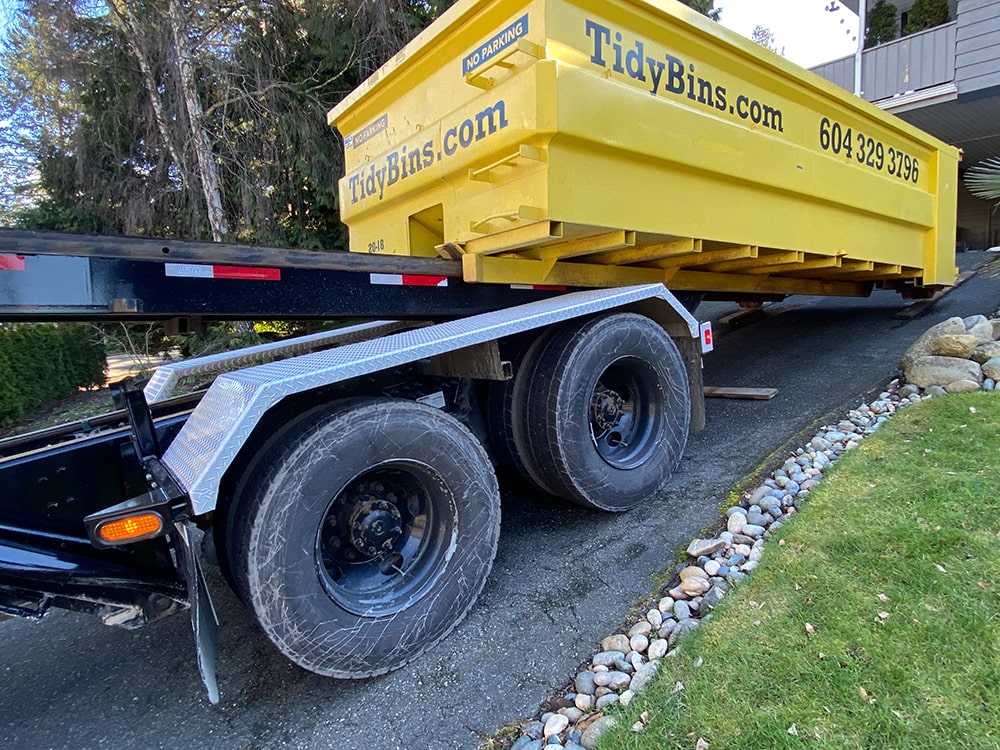 TidyTrailers.com started in 2006 by Robert Livingstone & Oliver Wolf out of necessity because of a shortage of qualified, licensed, and insured Junk Removal Companies in Vancouver. Rob & Oliver owned and operated successful residential contracting companies and were constantly in need of reliable Junk Removal and Waste Management Solutions.
2006
TidyTrailers.com started.
2008
TidyTrailers was widely successful in the Vancouver area and had growing revenues. TidyTrailers also launched a secondary brand as part of a demand from property managers and commercial property owners looking for more recycling options. TidyTotes was introduced, TidyTotes delivers, picks up and separates recyclables collected in 96 gallon totes. TidyTotes is a premium service by exchanging the totes at pick up for fresh cleaned totes on each service. Our customers love it, we have eliminated odours, and offer a presentable product that we are proud of.
TidyTrailers, TidyTotes and the owners Rob and Oliver appeared on the hit TV show Dragons Den. Rob and Oliver were offered help and a partner on the show, but after months had passed, due diligence by both sides and steadily increasing revenues, TidyTrailers opted to go it alone. It was a great experience and provided TidyTrailers with some great PR.
2010
TidyTrailers.com launched a third brand to complement our existing trash pick up and recycling services. Tidybins.com is a dumpster rental and bin delivery company, offering roll off bins from six to forty cubic yards. Tidybins was revolutionary in Vancouver by committing to pricing published on our website, this is something that no other company did at the time, now many companies have followed suit.
By the end of 2010 revenues continued hockey stick growth. Tidytrailers.com had 8 trucks, dozens of trailers, and a new expanding brand TidyBins.
2011
TidyBins appeared on the TLC program Hoarders Buried Alive, the show was filmed in Port Moody and focuses on hoarding as a mental illness. TidyBins was proud to play a part in the filming and the TidyTeam members that participated enjoyed seeing themselves on TV.
2012
TidyTrailers and TidyBins has grown to over a 100 pieces of equipment, including 8 trucks serving residents and businesses of Vancouver, Northshore including as far west as Horseshoe Bay, the Tri-Cities Port Moody, Port Coquitlam, and Coquitlam. TidyTrailers and TidyBins serve the same residential and commercial customers as far east as Maple Ridge, Pitt Meadows, Aldergrove, and Langley.
Tidytrailers has continued to grow its profile by appearing on TV shows like Worst to First and Property Brothers.
Tidytrailers continues to give back to its community by Providing our services to Canuck Place, SOS Childrens Village, and sponsoring community sports teams.