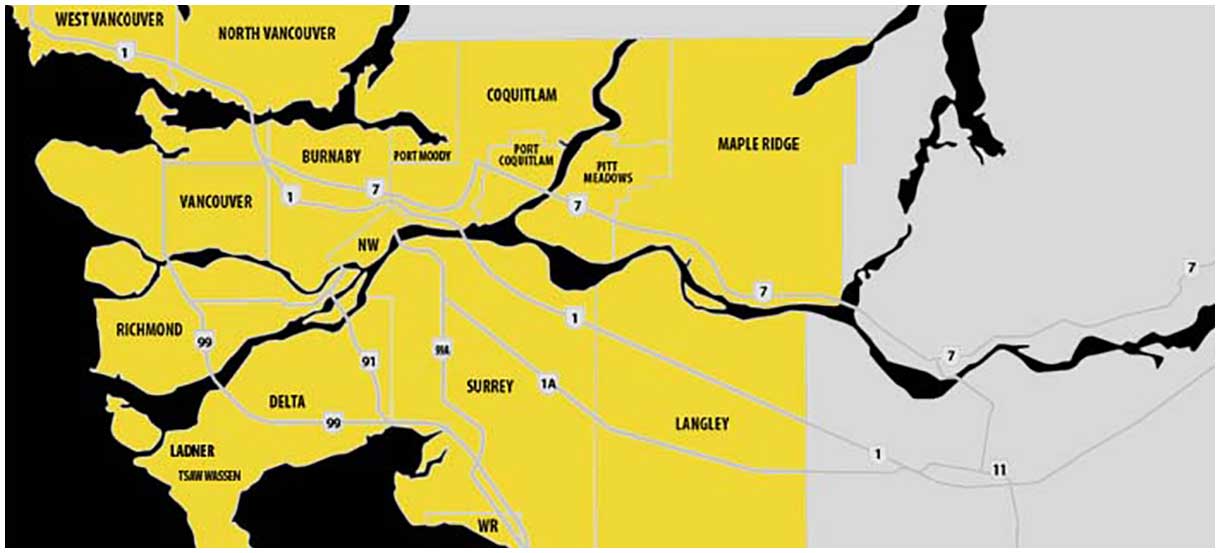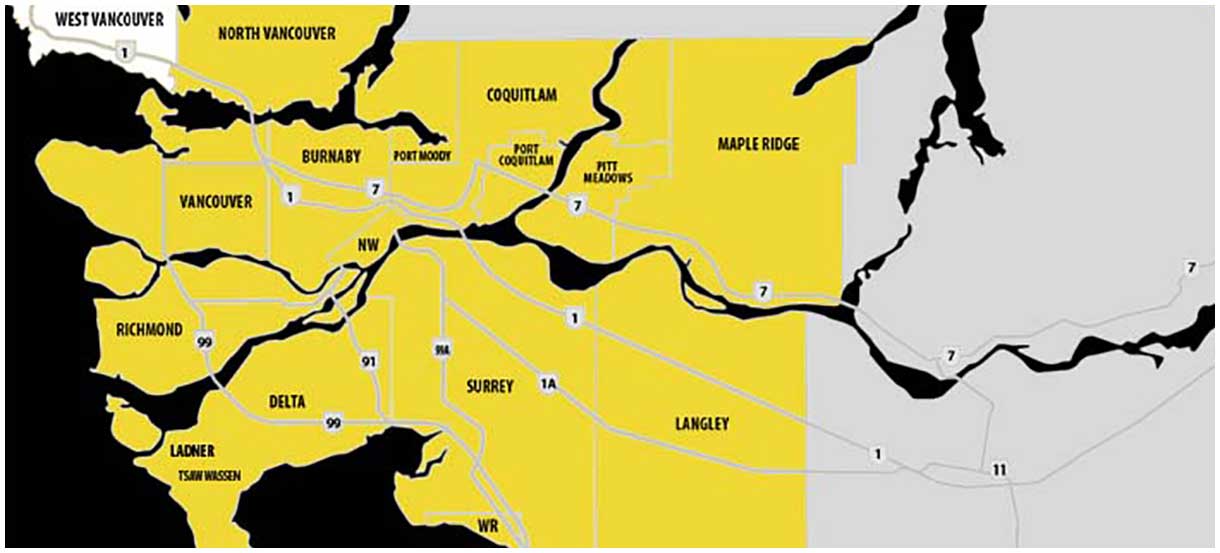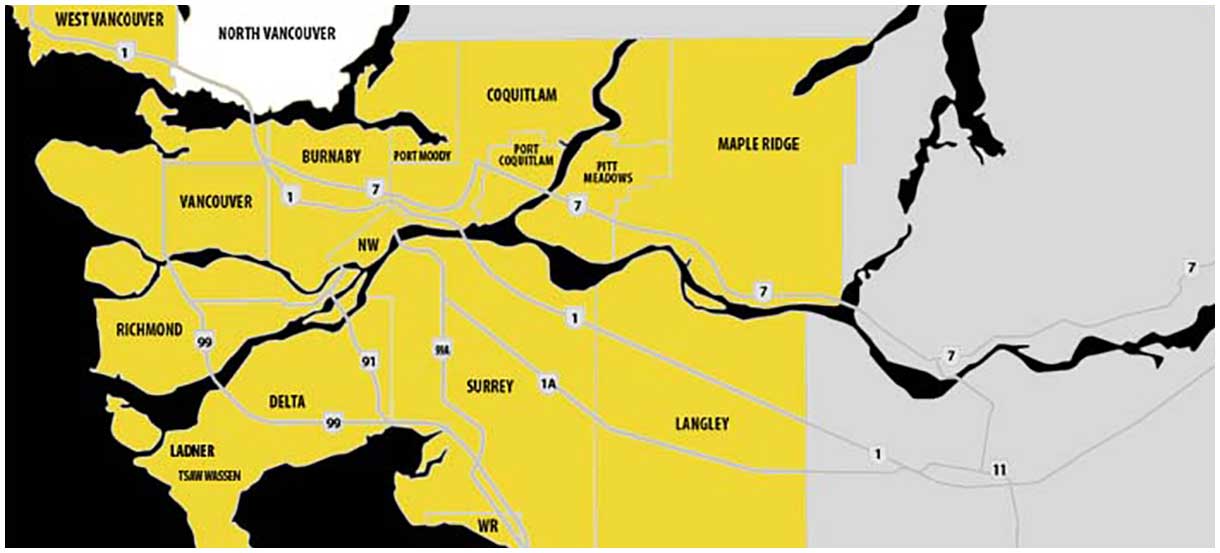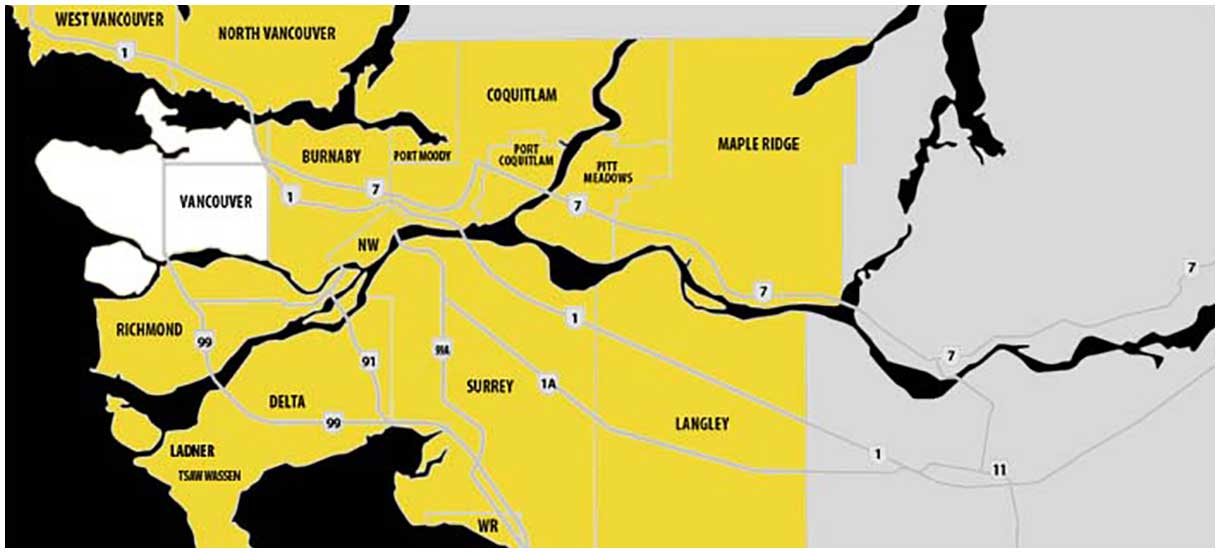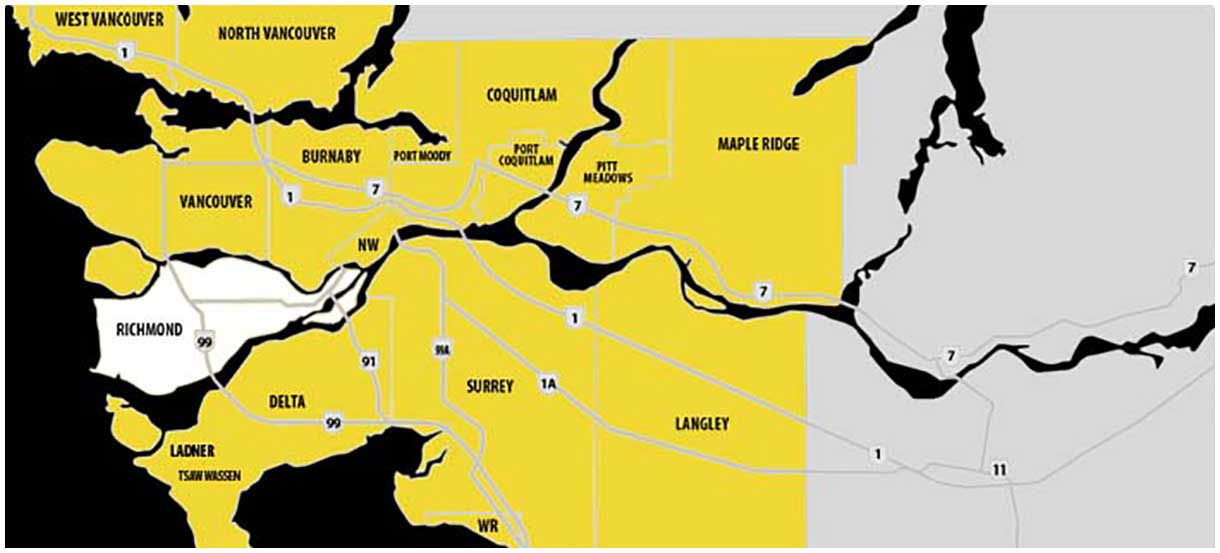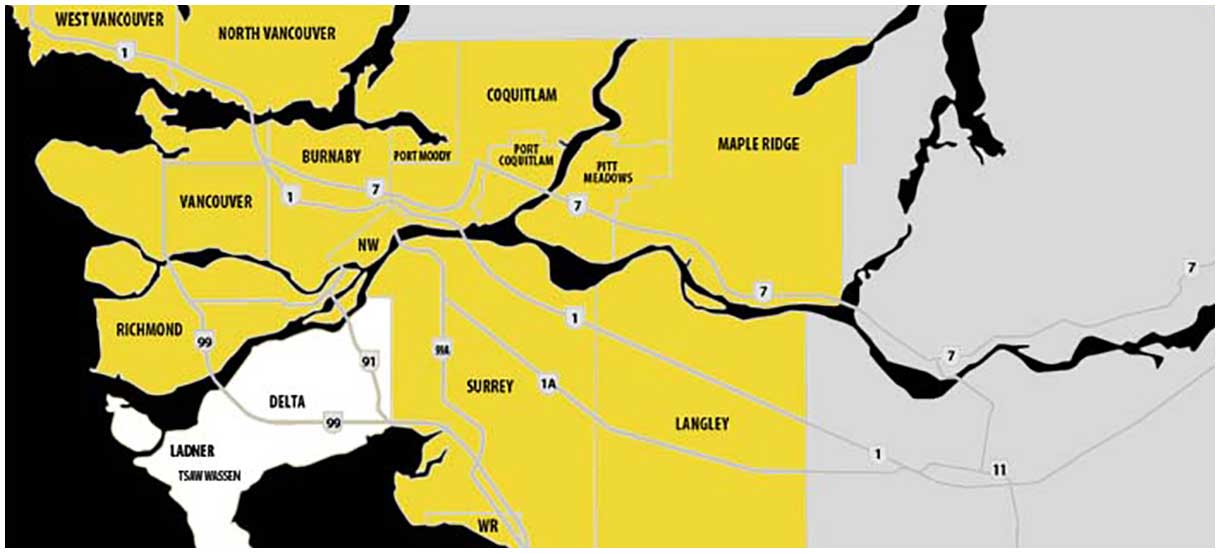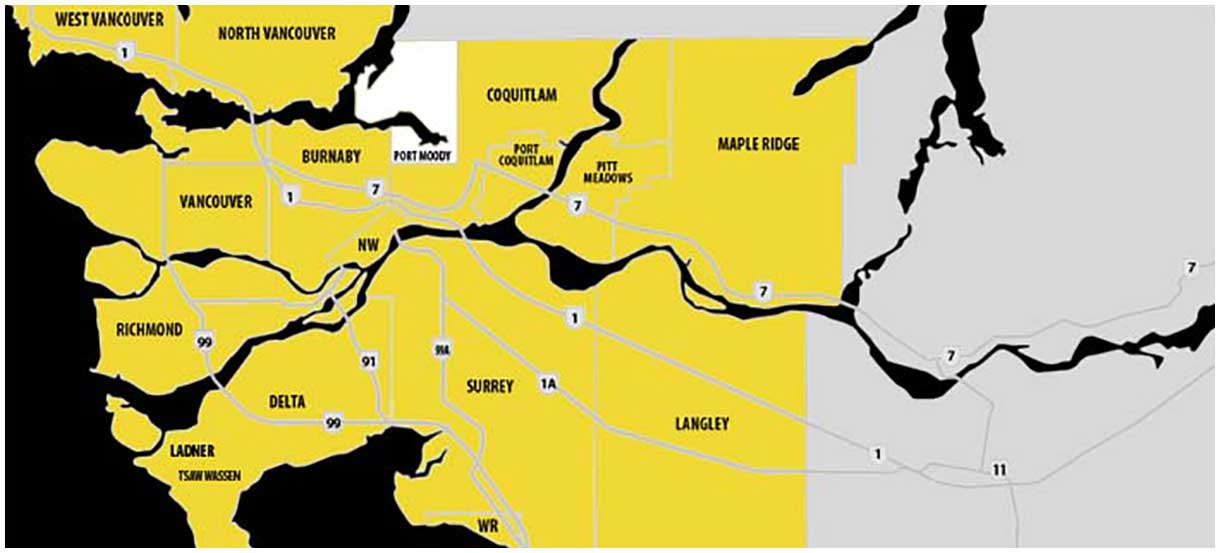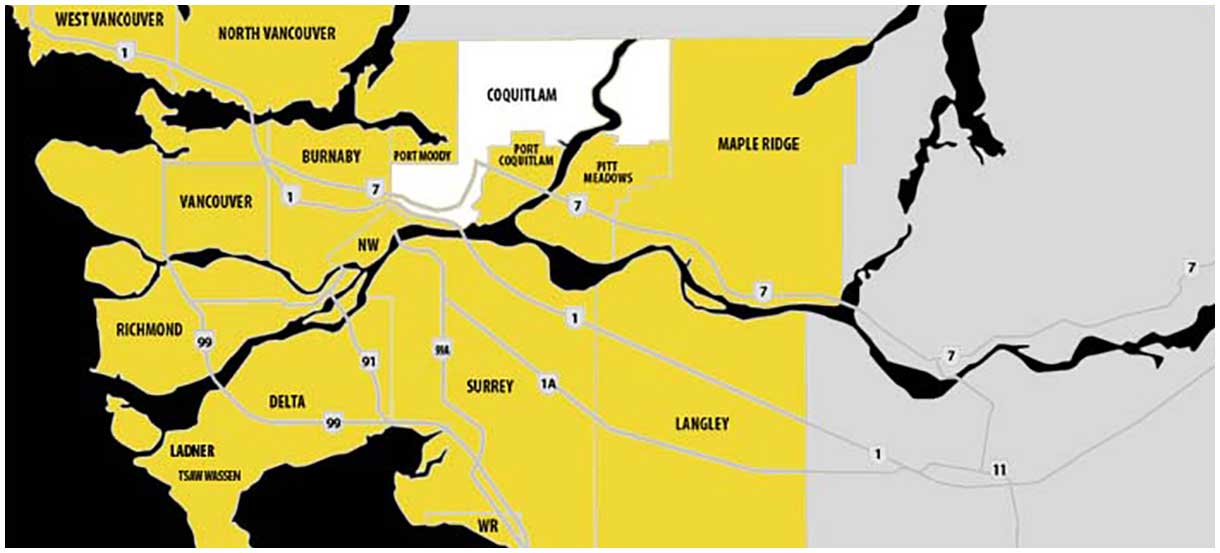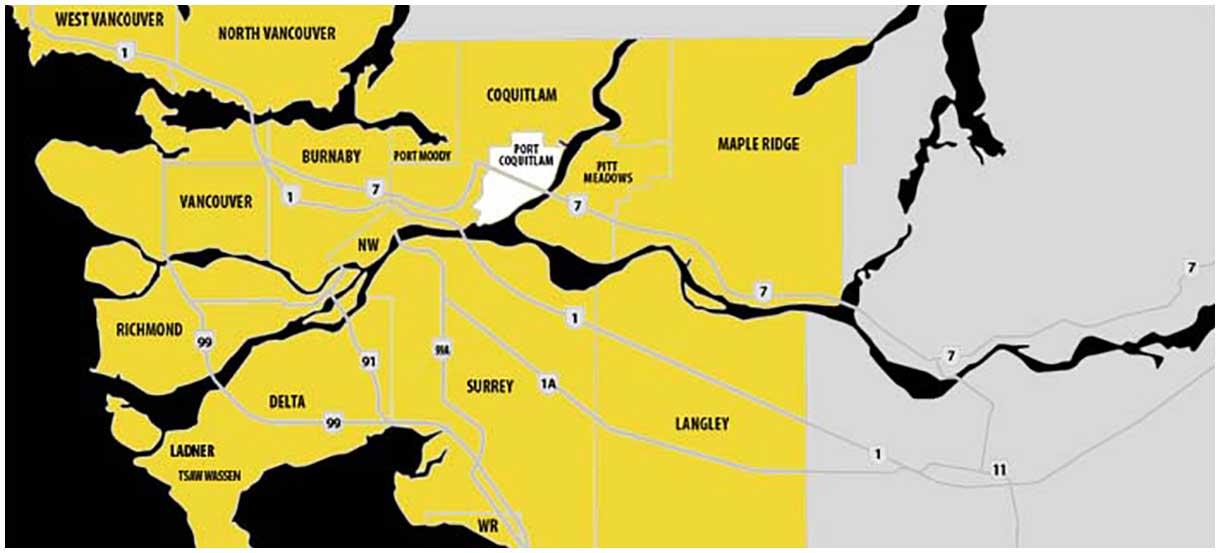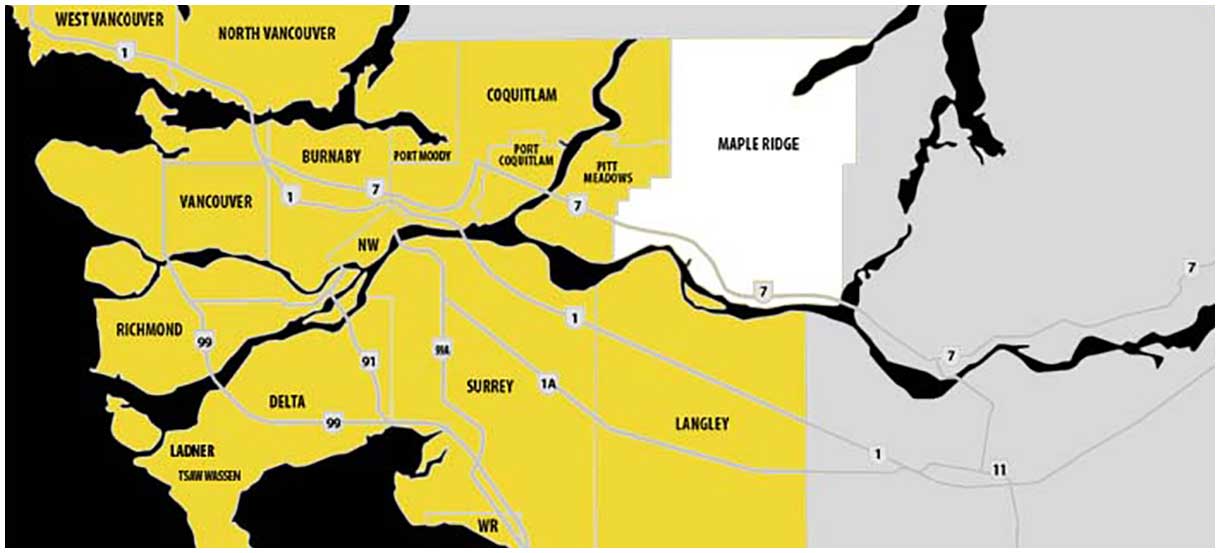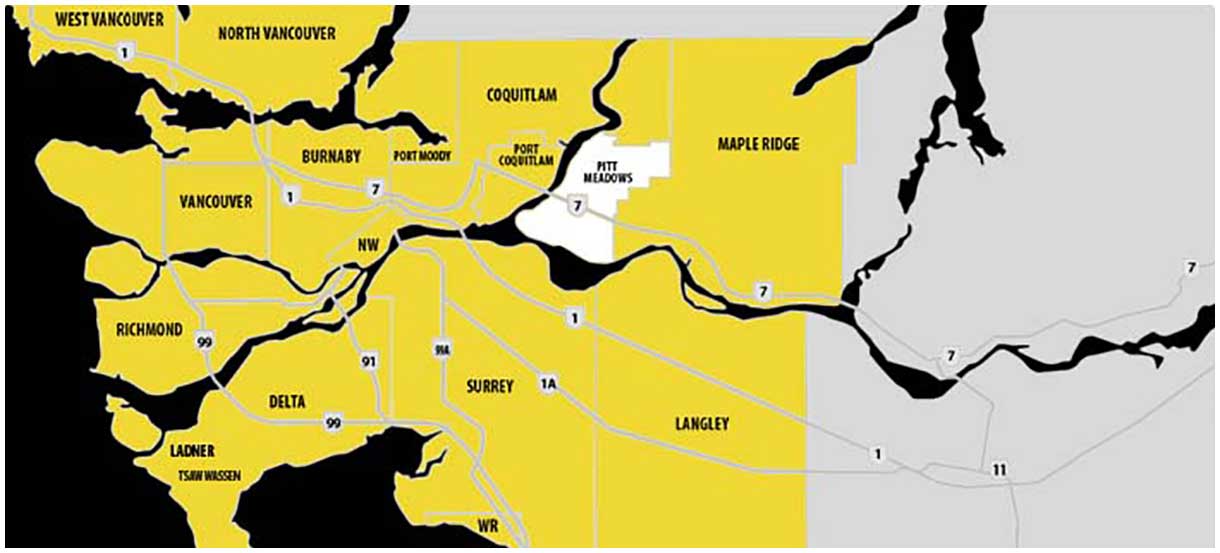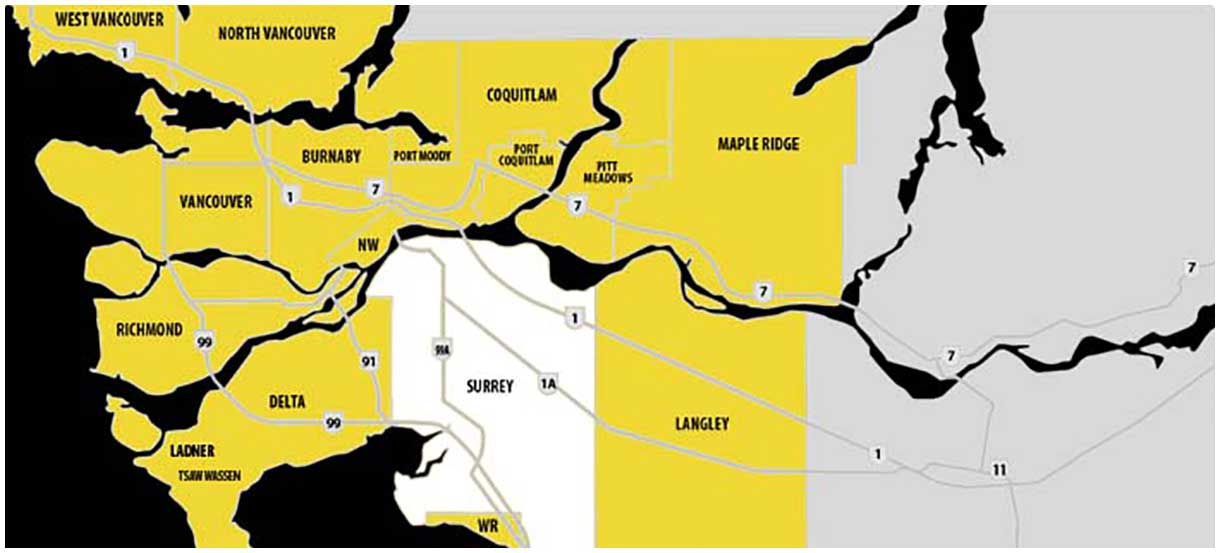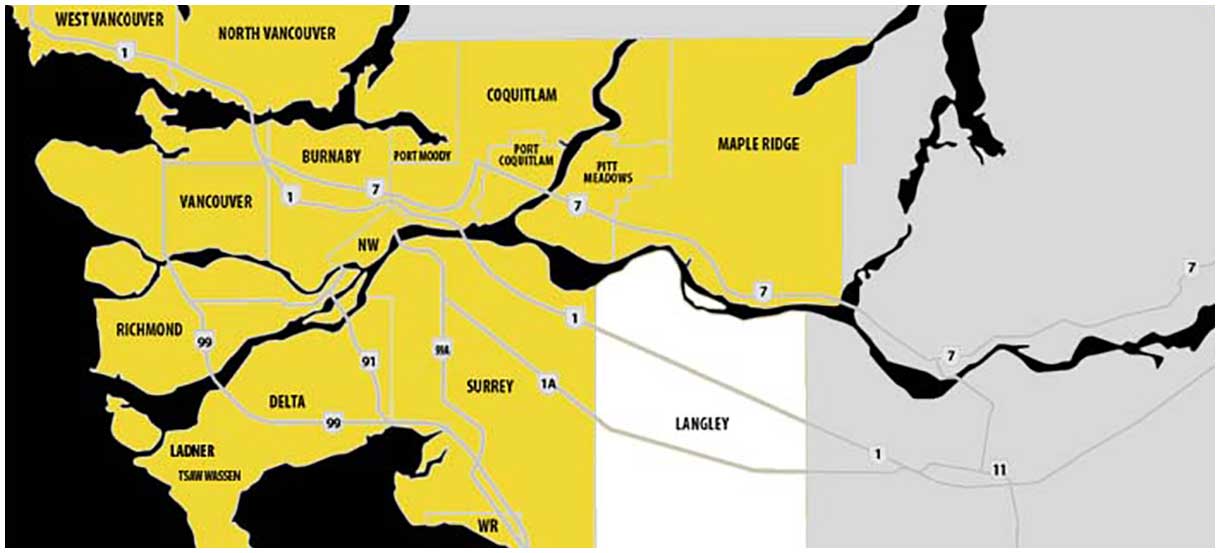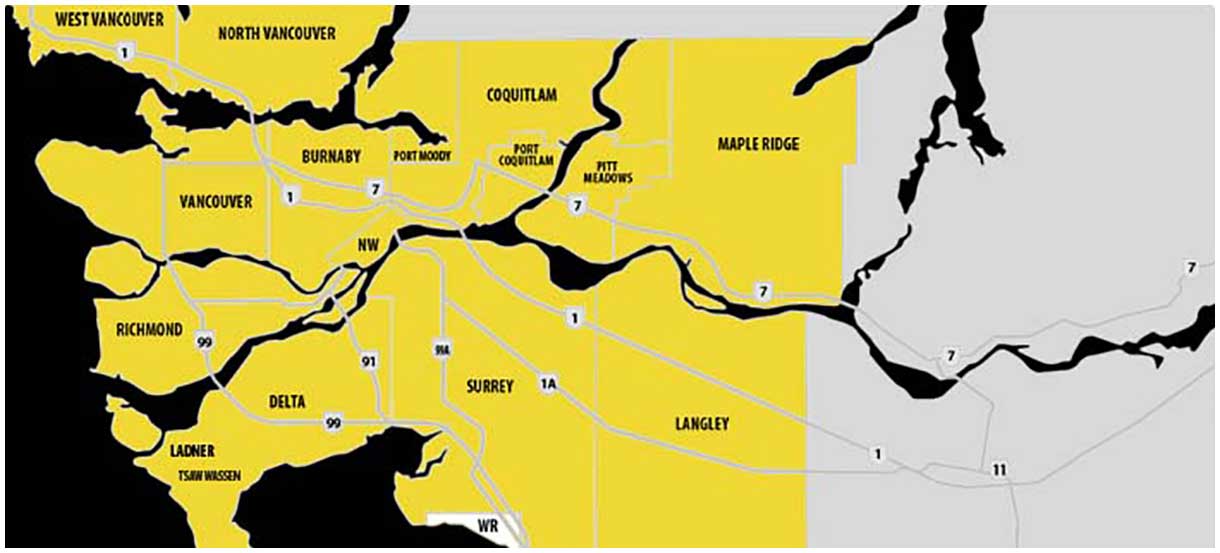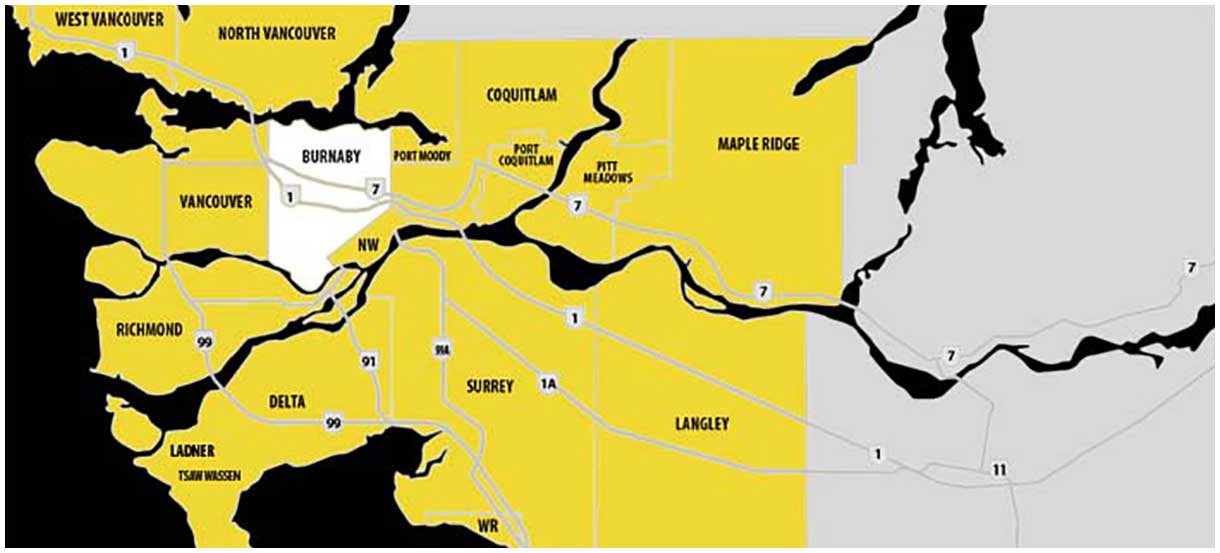 Currently, TidyBins Waste Removal serves all residents, businesses, property managers and commercial property owners throughout the Metro Vancouver Area.
To help you find us easier we do,
Please review the map for service areas in the Vancouver Area. Fuel & Delivery Surcharges may apply for outlying areas. All surcharges for delivery will be disclosed at the time of booking.